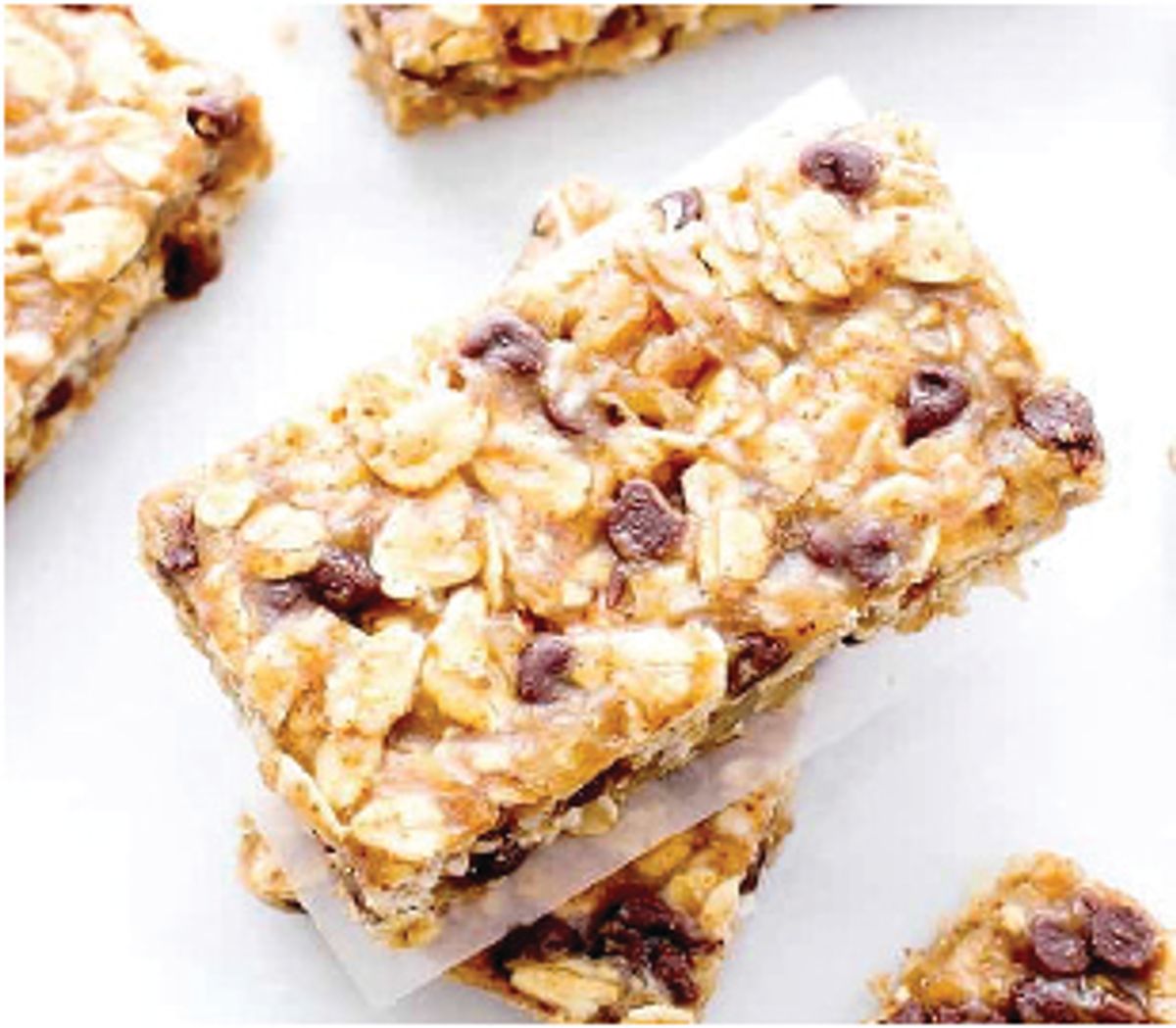 Dry ingredients
1 ½ cups gluten free rolled oats
½ cup gluten free oat flour*
½ cup unsweetened, shredded coconut
¼ teaspoon salt
Wet ingredients
2 flax eggs (whisk together 2 tablespoons ground flax + 6 tablespoons warm water, let set for 15 mins)
¼ cup melted coconut oil
½ cup natural, unsalted almond butter
1/3 cup pure maple syrup
2 teaspoons pure vanilla extract
Add-in ingredients
¾ cup vegan mini chocolate chips
½ cup chopped walnuts or other add-ins of your choice
INSTRUCTIONS
Line a 9×9 baking pan with parchment paper or wax paper. Set aside.
In a large bowl, whisk together all of the dry ingredients: oats, flour, coconut and salt.
In a medium bowl, whisk together all of the wet ingredients: flax eggs, coconut oil, almond butter, maple syrup and vanilla. Whisk until smooth.
Pour the wet mixture over the dry mixture. Use a rubber spatula or wooden spoon to stir ingredients together until well combined. Fold in chocolate chips and walnuts.
Pour into the prepared baking pan. Spread granola bar mixture into an even layer, pressing down until it's tightly packed and smooth.
Place baking pan in freezer for 15-20 minutes.
Remove from freezer. Lift bars out of the baking pan. Set onto an even surface and slice into 12-18 bars. Enjoy!